Mixed Media Journal Workshop with Sarah Shines ART
Saturday  June 8th 6:00-8:00pm
Cost: $40.00 for your first time, or $30 if you are a returning attendee, no monthly membership required.
You will receive your art journal at your first workshop, and one or more new product to take home each monthly mixed media workshop attended.
Join us along with the amazing and talented Sarah from Sarah Shines ART for our second monthly mixed media journal workshop.  Each month Sarah will lead the group through step by step how to create one of a kind artwork that can be kept in a fun, colorful and inspiring art journal.  Your monthly artwork will be a double page layout inside your journal.  Come learn how to use mixed media materials like Gesso, Gelatos's, Ink sprays, water colors, Pitt Pens and more!
Here is the inspiration artwork for May:  (your colors, words and images will vary)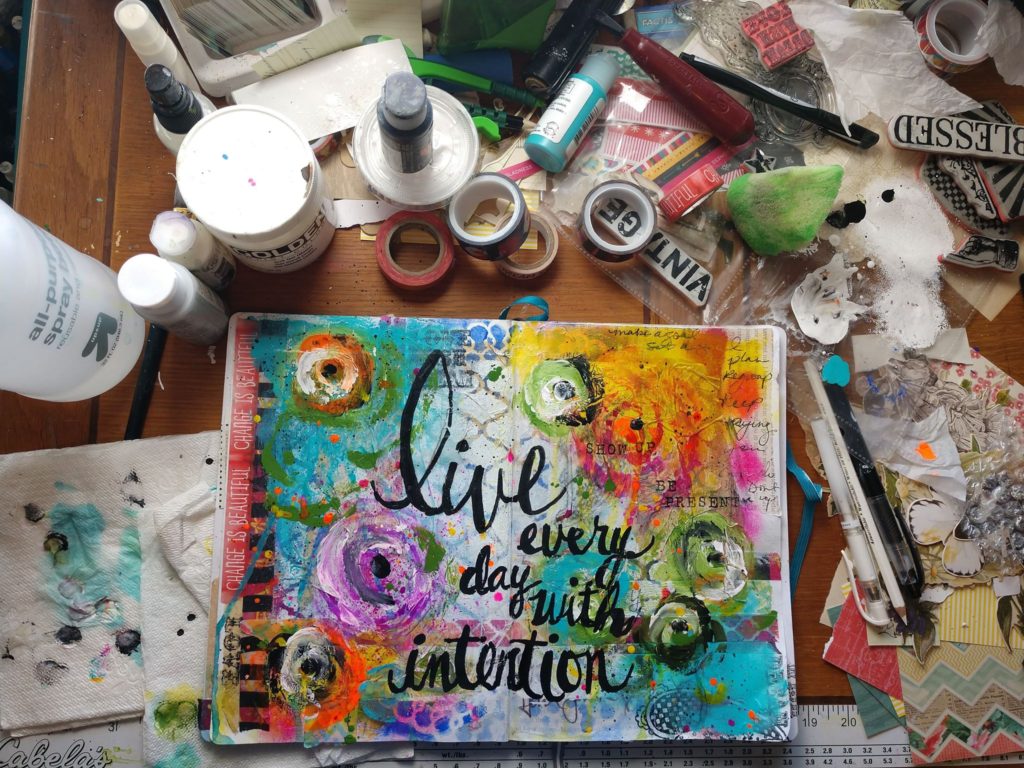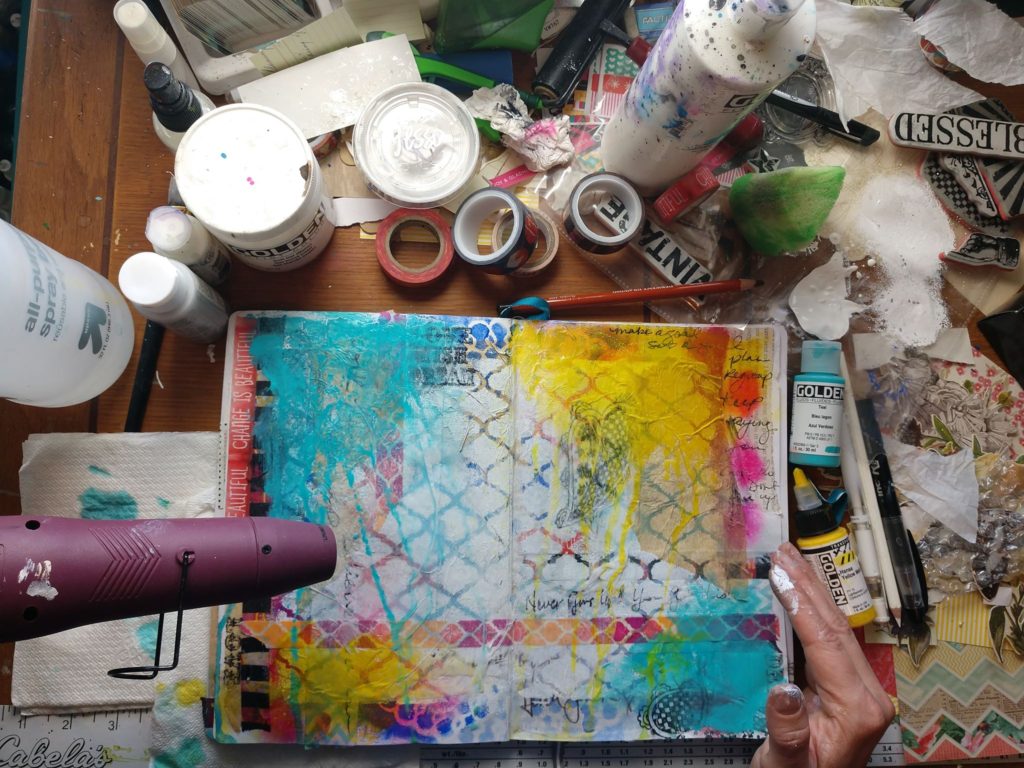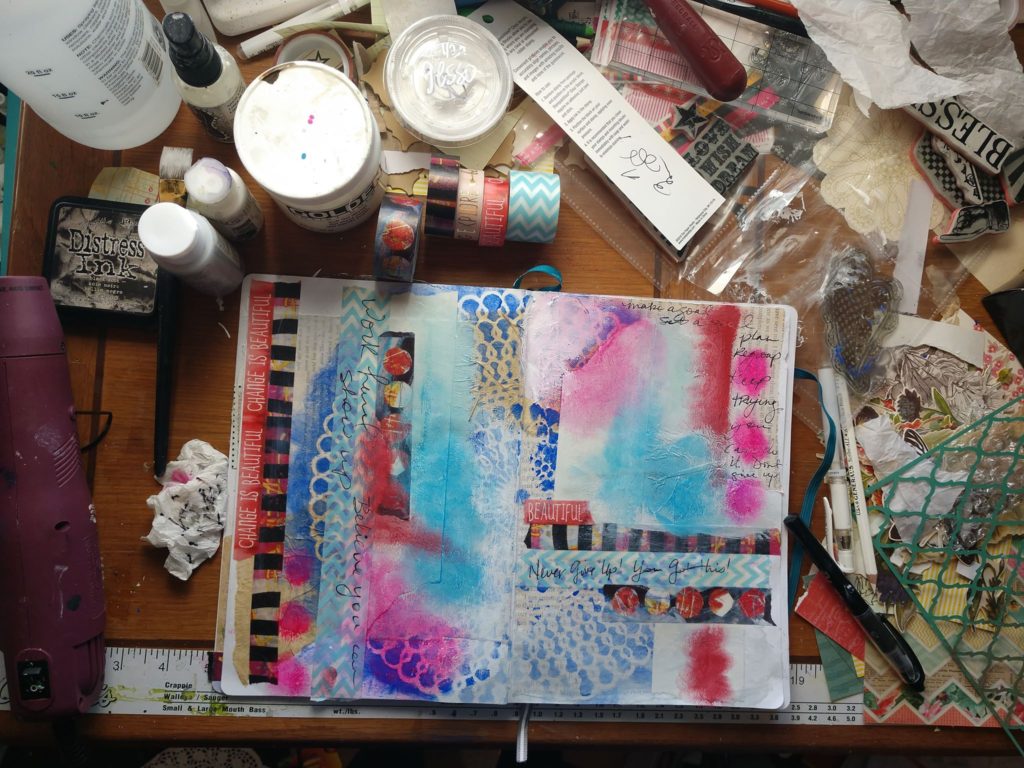 *Please read The Craft House policies prior to registering.  You will be required to fill out a waiver at your first visit, which will be kept on file until notified.
Due to the nature of this custom business, there are NO REFUNDS given. If you cannot make it, you are welcome to send someone in your place.
Workshop will start promptly, so please arrive on time.
The Craft House is currently under renovation and unfortunately there is no handicap access at this time.  There is a large set of steps at the main entrance.  We apologize for any inconvenience while we update our new beautiful space.